To Choose or Not to Choose:
To All the Boys I've Loved Before: P.S. I Still Love You Review
It's that time of year. Where love is in the air and hordes of heart-shaped chocolate line the shelves of every grocery store. But what better way to honor this love filled holiday than with a movie about love.
I had the pleasure of watching To All the Boys I've Loved Before: P.S. I Still Love You, which aired on Netflix February 12th. To say I was excited is an understatement. I've been a huge fan of this series since the first movie, To All the Boys I've Loved Before, released. So I was full on fangirl screaming in my head that the sequel was finally upon us.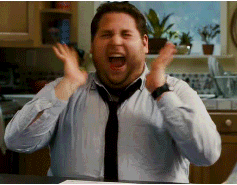 To give a brief backstory, To All the Boys I've Loved Before tells the story of high schooler and half Korean Lara Jean Covey and her whirlwind situation when her private love letters to the boys she's loved in her life end up being mailed to them. To make matters worse, she's desperate to cover up the truth from her sister's ex-boyfriend, aka one of the love letter recipients and still current crush, Josh Sanderson. The best way Lara Jean feels can solve this problem is to pretend to be in a serious relationship with Peter Kavinsky, one of the other love letter recipients, who agrees to help her out in order to make his ex-girlfriend, Genevieve, jealous. But what starts out as a lie quickly becomes so much more as the two slowly fall in love.
To All the Boys I've Loved Before: P.S. I Still Love You takes place not long after the first movie ends. Lara Jean is now officially a couple with Peter and everything is going well. Or so Lara Jean wishes. But in truth, she begins to have some doubts when it comes to her relationship with Peter and those issues only seemed to grow when she receives a responding letter from John Ambrose McClaren regarding one of her love letters. Now she must deal with two different guys and the way she feels about them.
What I liked about the movie
was the bits of Korean that were showcased. I loved seeing Lara Jean and her sister Kitty get dressed up in hanboks to celebrate the Korean New Year at their mother's family's house. But I wished there was more emphasis placed on Lara Jean's Korean background.
I also like that the movie presented normal teenage problems. Lara Jean was scared of getting her heart broken by Peter and being unable to get her happily ever after. She worried about issues like being a good girlfriend and if she was ready to have sex with Peter or abstain even though that sparked up feelings of not being enough because she was a virgin and didn't have that experience like Peter had. I liked how normal and real she was.
What I didn't like about the story was the fact that there just didn't seem to be any driving force that made me want to sit there and stay engrossed in the whole movie. I only felt that cutesy connection between Lara Jean and Peter at the beginning but the rest of the movie even when Spoiler- she chose Peter and they reunite, I wasn't able to be really happy about it. Maybe it's because they didn't really go through any problems. It was more like, and again spoilers, Lara Jean feels insecure and then they break up. She kisses John Ambrose and realizes she's meant to be with Peter all along. The end. There wasn't enough emotional journey and soul searching for me.
Now normally, I'm team Kavinsky all the way but in this movie, I had some moments were I thought maybe she'd be better with John Ambrose. Don't get me wrong I love

sweet Peter but together, they seemed out of orbit. Maybe it's because they spent most of the movie apart then actually together for like five seconds. Meanwhile there was John Ambrose, who was also sweet and charming and although I liked his cutesy moments with Lara Jean, I couldn't bring myself to be satisfied with him either. For one, he seemed stuck in the past. It was one love letter from sixth grade. And yeah, maybe he had a crush on her then but did those feelings really keep for that long even though he hadn't seen her since he moved, by the way. I mean not to bash on Lara Jean's writing skills. It sounded like a good letter. It just seemed a little unrealistic if you asked me.
So while this movie was still okay to watch, it doesn't hold a candle to its predecessor and it's highly unlikely that it'll be in my rewatch queue. However, I did like the message I picked up from this movie. Love is complicated. It's messy and it's about taking risks and being willing to let your heart be broken. I felt like this movie was asking what kind of love are you looking for? One that is safe? Or one to be fought for with bruises to the heart, body, and soul as badges of honor? What kind of love are you willing to choose?